Check out our in-store BLACK FRIDAY specials below!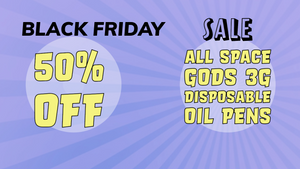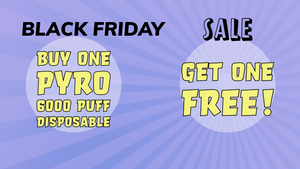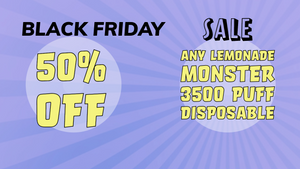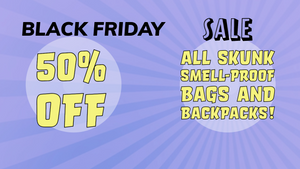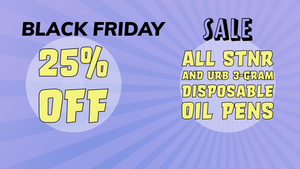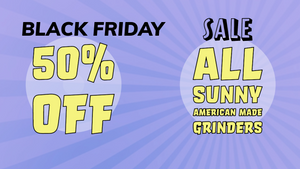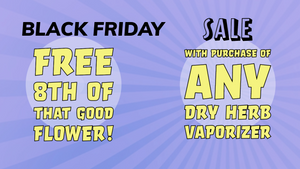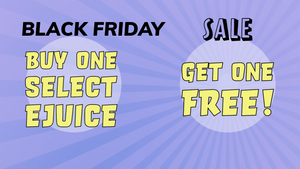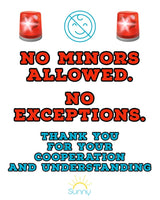 Please do not attempt to enter our stores without current, government-issued ID.
Our goal has always been to serve the wonderful adults of New Jersey. We not only refuse sales to minors, but we do not allow them to browse in our stores. Due to the nature of our products, an ID must be verified upon entry.
We greatly appreciate your cooperation to assist us in maintaining these standards as we continue to play our part to eliminate youth access to adult offerings.
Sunny Vapes - Ocean NJ
897 West Park Ave Unit #23
Ocean, NJ 07712
Mon - Sat  10:00am - 8:00pm
Sunday  11:00am - 6:00pm
Phone: 7329398030
Sunny Vapes - Laurence Harbor
301 Highway 35
Laurence Harbor, NJ 08879
Mon -Sat: 11:00am - 800pm
Sunday: 11:00am - 6:00pm
Phone: 7327053719
Sunny Vapes - Brick NJ
1801 NJ-88 Unit 1777
Brick Township, NJ 07731
Mon - Sat  10:00am - 8:00pm
Sunday 11:00am - 6:00pm
Phone: 8488636828
Sunny Vapes - Howell NJ
1727 U.S. 9
Howell, NJ 07731
Mon - Sat  10:00am - 8:00pm
Sunday 11:00am - 6:00pm
Phone: 8488636828
7 Sunny Years!
In April of 2023, we celebrated 7 years of business in New Jersey! The journey has been the most fun and rewarding experience we could have ever imagined. We always appreciate the stories, visits and time spent with our amazing guests. Thank you for checking us out and come meet our team today!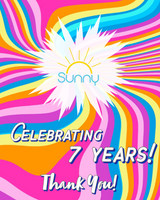 Sunny Vapes In-Store Rewards
On your first visit...
Please have your ID ready, create your account with our friendly team members and sign up for SUNNY REWARDS 
Redeem loyalty after each visit
Cash in SUNNY REWARDS each visit OR save up for future visits!
Paperless receipts
Lost your receipt? Never fear! All receipts are conveniently e-mail to your phone at point-of-sale, which ensures you have piece of mind with your purchase.
Bonus $5 credit
Verify your account via e-mail and receive a bonus $5 credit off of your second purchase!
What coils do I need?
Can't remember what coils you need?  
No problem!
Our team can assist you by displaying your previous purchases to guarantee you get the parts and accessories you need!
Testimonials
I love this place. ALWAYS a great experience. Everyone is super friendly and very knowledgeable. The owners n staff are the BEST. I drive over 20 miniutes even though there are places closer to me. It's worth the drive because it's Great environment super clean n welcoming. Thanks for all your hard work guys. ❤

Cari L.
Best service around. Very best prices. 

Tom D.
Love this Vape shop. The owner and the Staff Especially Mike are super friendly and exceptionally knowledgeable. Great mods and juices.They have a customer rewards program as well for future discounts. I will most definitely continue to frequent this shop.

Sharye M.
The staff at Sunny Vapes are awesome. They are friendly, knowledgeable and always helpful. As someone new to vaping they have been incredibly patient with me and all of my "newbie" questions. If your considering quitting smoking, I highly recommend you visit this shop. They will definitely take good care of you.

Michael H.
Can't say enough great things about this shop. They're super friendly and knowledgeable and they do what they can to make sure you leave happy. I've been to shops where they just try and get you out the door so they can hang with their friends in the shop, but not these guys! I have 3 vape shops within 5 minutes of me but I'd rather drive 20-25 mins to get what I need from Sunny Vapes instead! Thanks guys! Keep doing what you do!

Phil S.
Some really cool people - they are very knowledgeable, have a great selection & great pricing. You dont feel like just a customer they make you feel like family! Highly recommend :)

William D.
Great and knowledgeable staff, awesome environment, unbeatable pricing

Joseph W.
The absolute greatest and most convenient vape shop, these guys are very knowledgeable. This is my go-to. Highly recommended.

John Z.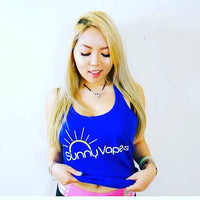 When are we open?
Check out our always up-to-date shopping hours on Google Maps to confirm our normal hours as well as holidays. Come with ID ready, and our friendly staff will be glad to assist you with all of our offerings!

Already have an account with us? Call ahead and we will reserve your order for an even faster check out experience!
Just give us a call or text and we will start your order today! 
Howell: (848)863-6828
Ocean: (732)939-8030
Laurence Harbor: (732)705-3719
Brick: (732)595-1986
Be sure to follow us on Facebook and Instagram for the latest updates and happenings here at Sunny Vapes.  
Most importantly - Stay Sunny!  
Join Team Sunny!
We are hiring!
We are looking for fun, energetic, driven humans (no offense to extraterrestrials) to join us in our never ending quest to provide the best adult shopping experience.
On a scale of 1-10, rate your awesomeness. If you are a 10, scan this QR code and apply today! We are excited to meet you!
(Must be 21 years or older to be considered)